Sakura Hotel Ikebukuro Morning buffet : 350yen
Price 350yen(Tax included)

Open 4:30am - 11:00am

Toast(Jam and Margarine) Daily soup, coffee and tea
Anyone can use this service.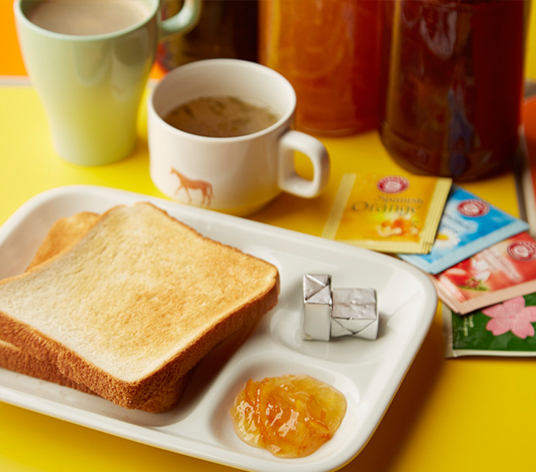 We serve two type of daily soup.
One of them is for veggitalian.

If you pay additional 100 yen, you can get Boiled egg,Banana,salad,milk and fruit juice.

On 14th Feb, it's Valentine's day.
In japan, women give chocolates to their co-workers, classmates, teachers and boyfriend!
Usually only Jam, but we will prepare a chocolate spread for this day!


So,Happy Valentine to everyone from me!
I look forward to seeing you on 14th Feb at cafe :)
Posted by: ai (February 8, 2018 10:19 AM)
Whether you are visiting Japan for business or travel, alone or as a member of a group, if you are looking for a Reasonable yet comfortable accommodation in Tokyo, Sakura Hotel Ikebukuro may be the exact Hotel you are looking for!
Sakura Hotel Ikebukuro, located in the town called Ikebukuro (JR Yamanote line); a great location for shopping, sightseeing, and more!
You can connect us with SNS tools!!
Hotel in Tokyo, Japan - SAKURA HOTEL Ikebukuro
>> http://www.sakura-hotel.co.jp/ikebukuro/